Hotel
Doria is the hotel you weren't expecting!
Very close to the sea (just 2 minutes' walk) in the most popular part of Igea Marina, 3 types of rooms and with a lively little restaurant & tapas bar inside.
Every day, when you awake up, our SUPER BREAKFAST awaits, with exclusively homemade cakes, croissants, pastries and lots of savoury delights, including pancakes, cold meats and cheeses, frankfurters, savoury pies and filled piadina!
Lunch and dinner at our exclusive "Senzaspine" restaurant will be the real surprise of your holiday!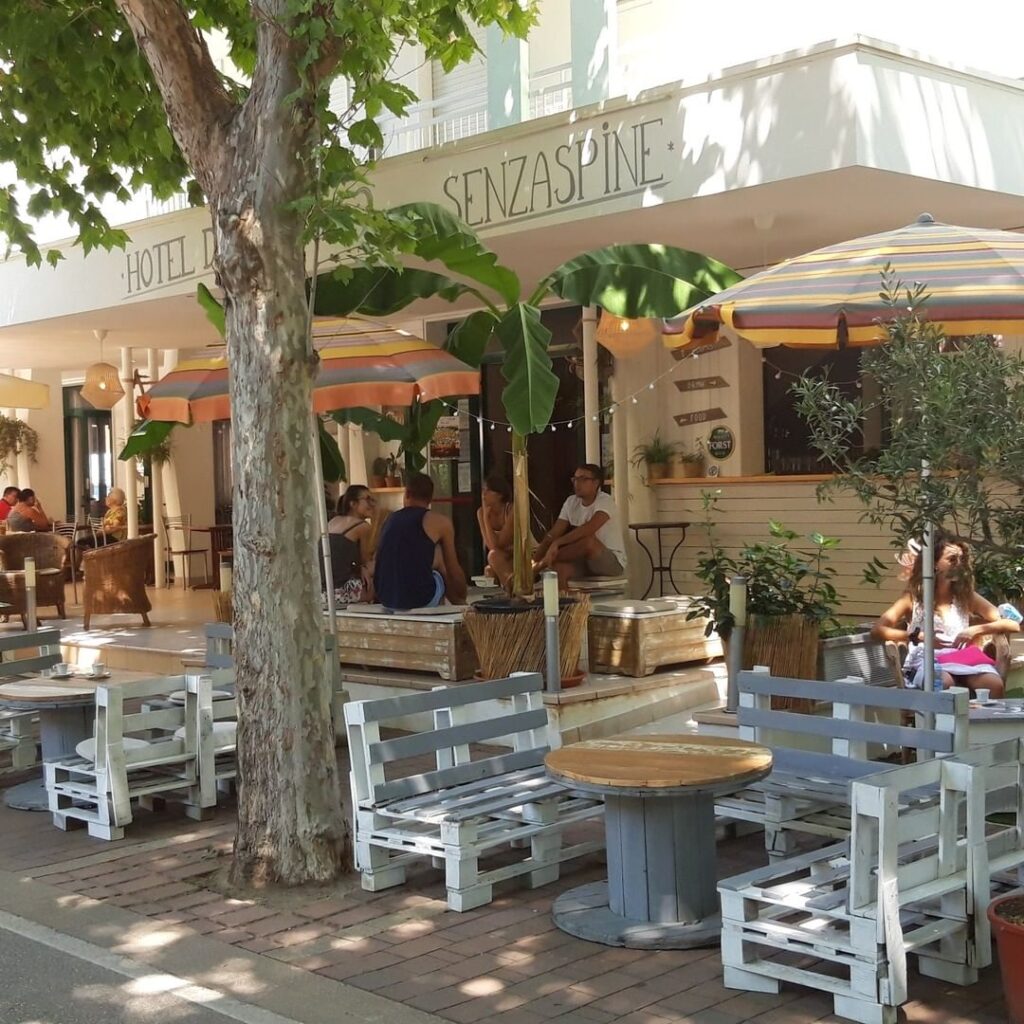 You'll find a fresh and relaxed atmosphere and you'll be only 50 metres from the best beach establishment in Igea Marina, which offers excellent value for money.
Marcello and his young staff await you for a seaside holiday you'll remember for ever.